BSc Lunch Lecture 2: "Modern" Camera's
March 15 @ 12:40 PM

-

1:50 PM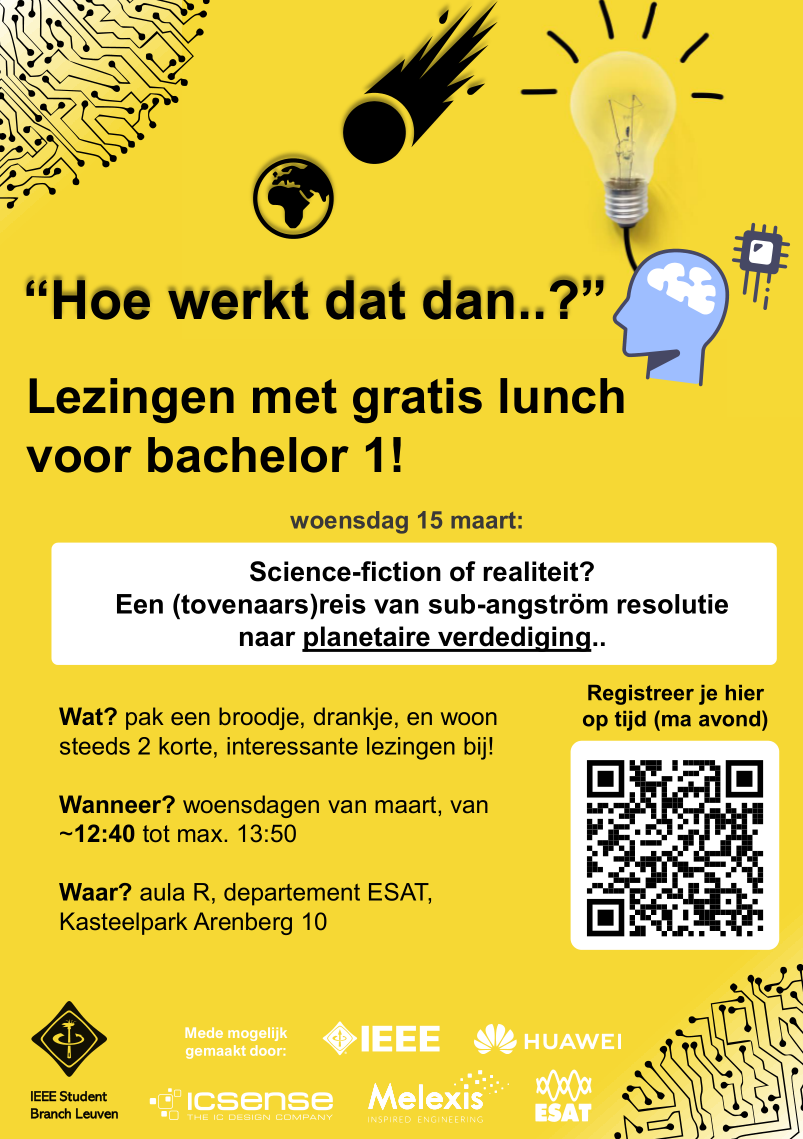 Registreer je in het onderstaande formulier (Opgelet dit evenement is enkel voor studenten van de 1e bachelor ingenieurswetenschappen/ only for students from the 1st bachelor engineering science) :
Sorry, sandwich registration has unfortunately closed. Feel free to attend anyways, though!
Lijkt de wereld van micro-elektronica en hardware ontwikkeling in jouw ogen op magie & tovenarij? Wil je niet alleen begrijpen hoe deze dingen werken, maar zelf bijdragen aan innovatieve technologische doorbraken die ons helpen in het dagelijkse leven en de wereld rondom ons?
Kom dan eens kijken en luisteren naar de unieke en tot de verbeelding sprekende hardware & microchip oplossingen die bijdragen aan maatschappelijk relevante thema's in ruimtevaart, medische of industriële toepassingen.
We nemen een duik in enkele concrete toepassingen, gaande van hoe virussen opgebouwd zijn om er gepaste medicatie voor te ontwikkelen tot oplossingen om het leven op aarde te beschermen tegen vernietiging door meteoriet inslagen.