SSCS Lunch Lecture – Rares Bodnar (Analog Devices)
March 23 @ 12:30 PM

-

2:00 PM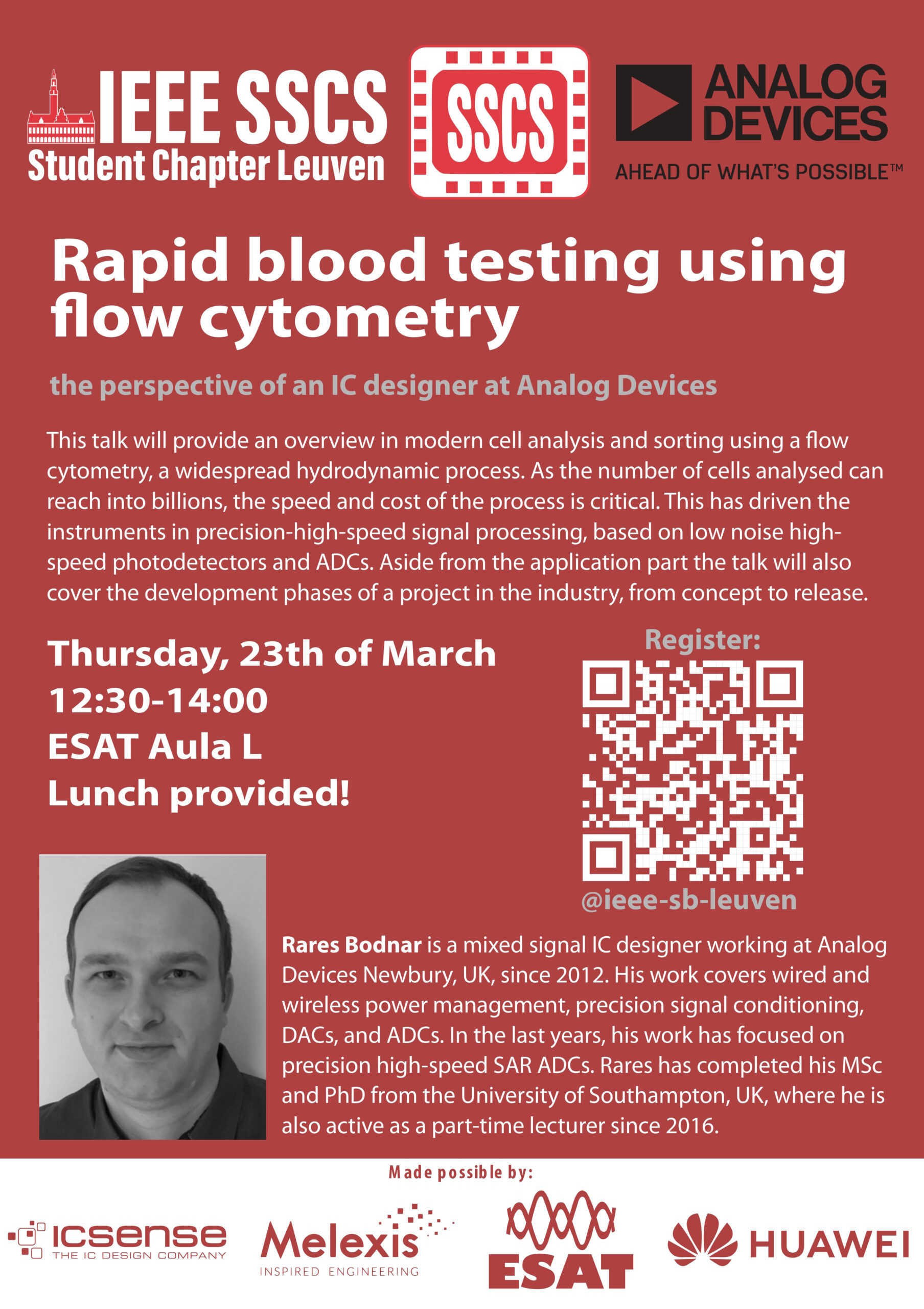 Register for lunch using the form below before Tuesday evening. Note: the target audience of this talk are master students of the "Electronics and Chip Design" programme.
Rapid blood testing using flow cytometry – the perspective of an IC designer at Analog Devices
This talk will provide an overview in modern cell analysis and sorting using a flow cytometry, a widespread hydrodynamic process. As the number of cells analysed can reach into billions, the speed and cost of the process is critical. This has driven the instruments in precision-high-speed signal processing, based on low noise high-speed photodetectors and ADCs.
Aside from the application part the talk will also cover the development phases of a project in the industry, from concept to release.
Rares Bodnar is a mixed signal IC designer working at Analog Devices Newbury, UK, since 2012. His work covers wired and wireless power management, precision signal conditioning, DACs, and ADCs. In the last years, his work has focused on precision high-speed SAR ADCs. Rares has completed his MSc and PhD from the University of Southampton, UK, where he is also active as a part-time lecturer since 2016.